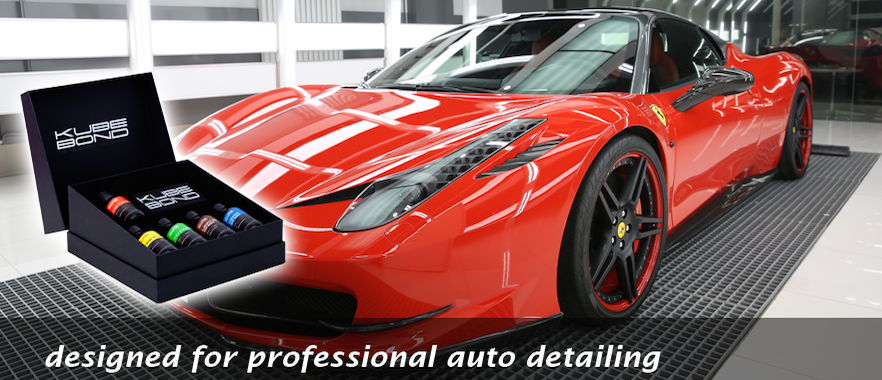 Diamond 9H (Permanent Bond)
It's all about making your customers' car shine and keeping it protected, even after 5 years!
KubeBond Diamond 9H ceramic glass coating is that revolutionary product that creates a superior layer to keep car surfaces strong and shiny, just like a diamond. All it takes is just one application and minimal maintenance.
KubeBond Diamond 9H is based on CHOOSE NanoTech's semiconductor industrial coating experience and complies with industrial testing criteria. It contains a cubic ceramic molecular matrix structure that offers excellent resistance against scratches and chemicals. The surface coated by KubeBond Diamond 9H adds a hard cubic ceramic layer, giving the best protection from damaging contaminants and harsh chemicals, and also, staying cleaner for longer.
Permanent Protection

Anti-Scratch By 9H Hardness

Enable Easy-To-Clean Surface

Super Hydrophobic Effect

Excellent Weather Resistance

UV & Thermal Resistance

High Gloss and Color Renew
Diamond 9H Advertising Video 
To have a short introduction of CHOOSE NanoTech, this video briefly introduce the Diamond 9H advanced surface protection solution for the automobile, voyage and aviation.